DIY Installation
Our team is dedicated to providing high-quality products and services for van life enthusiasts. At Tec Vanlife, we understand that embarking on a van life adventure can be both exciting and overwhelming. That's why we stand behind our products and are always willing to provide advice and guidance to our customers to help them achieve their dream van conversion.
Our products are designed to make the van life experience more comfortable, convenient, and enjoyable. From electrical systems and water tanks to roof racks and awnings, our products are carefully crafted and rigorously tested to ensure they meet our high standards of quality and performance.
In addition to providing top-notch products, we are committed to helping our customers throughout the DIY conversion process. We believe that with the right guidance and support, anyone can build their dream van without breaking the bank or encountering unnecessary trouble.
That's why we offer personalized advice and tips to our customers, based on our own experience in van life conversions. We want to help our customers avoid common pitfalls, save time and money, and get things done right the first time around.
At Tec Vanlife, we believe that van life is a way of life, and we are proud to be a part of this growing community. Whether you're a seasoned vanlifer or just starting out, we are here to support you every step of the way.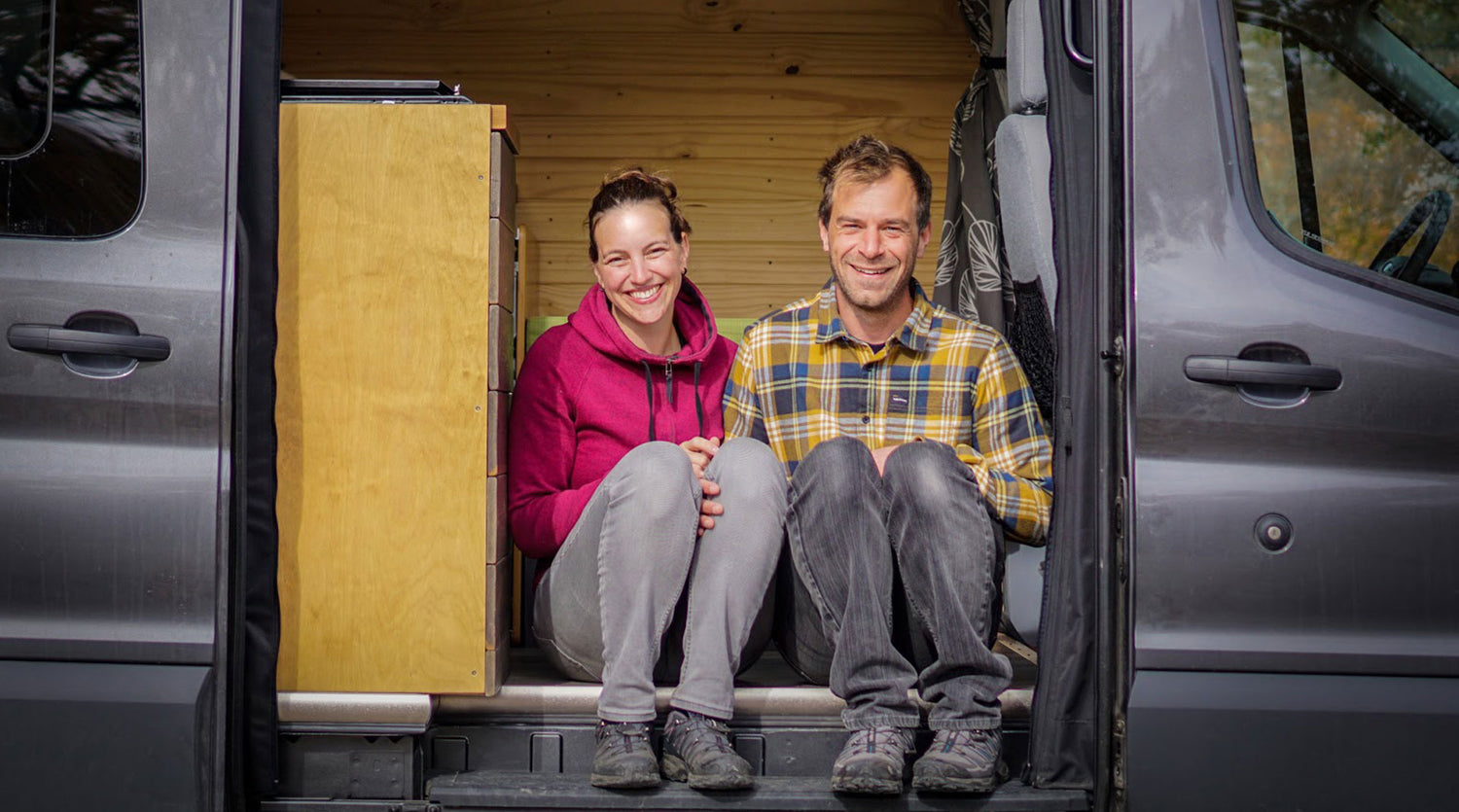 Antoine and Isabelle
We want to give a big shout out to our friends Antoine and Isabelle from faroutride.com, who have helped out thousands of van lifers make their vanlife dream come true. Their website is dedicated to the pursuit of adventure, exploration, and van life, providing valuable resources and insights for anyone interested in vanlife topics.
FarOutRide.com offers exceptional installation tutorials for vanlifers. They provide step-by-step guides on how to install various components in a van conversion, including electrical systems, plumbing, insulation, and more. These tutorials are incredibly detailed and well-illustrated with high-quality photos and diagrams, making them easy to follow even for beginners. Additionally, they often include product recommendations and tips for troubleshooting common issues, helping vanlifers save time and money on their builds.
Beyond installation tutorials, FarOutRide.com is a wealth of information for anyone interested in van life, road tripping, or outdoor adventure. The website features comprehensive guides on van conversions, gear reviews, travel routes, and much more. With stunning photography, engaging storytelling, and a deep passion for the outdoors, FarOutRide.com is a must-visit for anyone seeking inspiration and practical advice for their next adventure.
Overall, FarOutRide.com is an excellent resource for anyone looking to learn how to build and customize their own van for life on the road, as well as for those seeking tips and inspiration for adventure and exploration. We at Tec Vanlife stand behind our products and are always willing to provide advice and guidance to our customers to help them achieve their dream van conversion. Contact us today to learn more about how we can help you on your van life journey!